Clysar EZR and EZ
Clysar EZR and EZ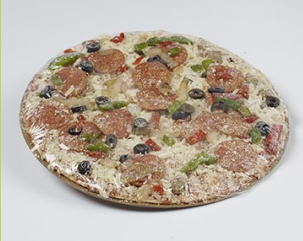 Clysar® High-Speed EZ-R and EZ Gold Films
THE GOLD STANDARD FOR HIGH-SPEED PRODUCTION AND STATIC SEALS
Description
Clysar's EZ films set the standard in fast, easy-to-run "stiff" films for static lap or high-speed wire seal applications, and speeds of more than 80 packages per minute. Exceptionally clear and sparkling, these polypropylene films offer a true "balanced" shrink for a taut, all-around wrap with no dog-ears or crow's feet. A great choice for premium appearance combined with rugged performance throughout distribution.
Choose EZ-R for: Best hot slip for easiest, most efficient pack-out
Choose EZ Gold for: Exceptional printing, superior static lap seals
Also see: Clysar® Thin LTCH High-Speed Film, the ultra-thin Lowest Total Cost shrink film that runs 15% faster than competitive thin films.
Use For
Frozen foods like pies, cakes and pizza
Fresh bakery
Digital storage like DVDs, CDs and software
Premium computer papers
Window/shadow boxes
Consumer goods
Features at a Glance
Superior optics: the best clarity and gloss of any high-speed films
Exceptionally stiff and flat for excellent machinability at high speeds
Reliable, pinhole-free seals for both static and traditional heat seals
Light shrink force won't damage fragile products
Remains durable even at freezer temperatures
Balanced shrink in all directions for excellent package appearance
The best choice for printed film, holds ink extremely well with added corona treatment
Seals and shrinks at lower temperatures
More abrasive than soft films
Solves These Issues
Crow's feet, dog-ears, fish eyes and other package flaws
Weak static lap seals at high speeds
Burn-through: seals at lower temperature than other multi-layer films
Carbon deposit on sealing wires (eliminates need for Teflon® tape)
Problems wrapping irregular shapes at high speeds
Brittleness or tearing for frozen products
Sustainability
Will not give off harmful gasses or corrode sealing wires
Eliminates need for expensive Teflon® tape over sealing wires
Runs at lower machine temperatures to conserve energy
Printed option may reduce packaging components such as labels
Available As
EZG - 45,60 & 75 gauge films
EZ-R - 45,60, 70 & 100 gauge films
Flat or folded film
Print-treated for superior graphics
Surface-treated for added hot slip