Clysar Shrink Box High Abuse
Clysar Shrink Box High Abuse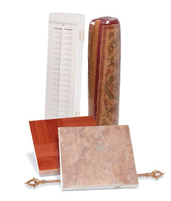 Clarity and Strength to Replace Corrugate Boxes
If you package products for the building, home improvement or manufacturing markets, until now, cardboard boxes or cloudy polyethylene outer wraps have been your only choices.
But high-abuse Clysar® ShrinkBox® polyolefin films have changed the rules. Clear, tough and protective, ShrinkBox® films protect bulky products; and keep them clean and sparkling on the shelf. Plus, they eliminate damages and product returns caused when shoppers tear open boxes to view products.
SEE SHRINKBOX® OPTIONS FOR BULKY OR HEAVY PRODUCTS:
ShrinkBox® Clear offers advanced product protection and tamper evidence, with enhanced gloss and clarity.
ShrinkBox® Confidential is an opaque polyolefin film that provides complete privacy for added security.