Phoenix PHP 2100
Phoenix PHP 2100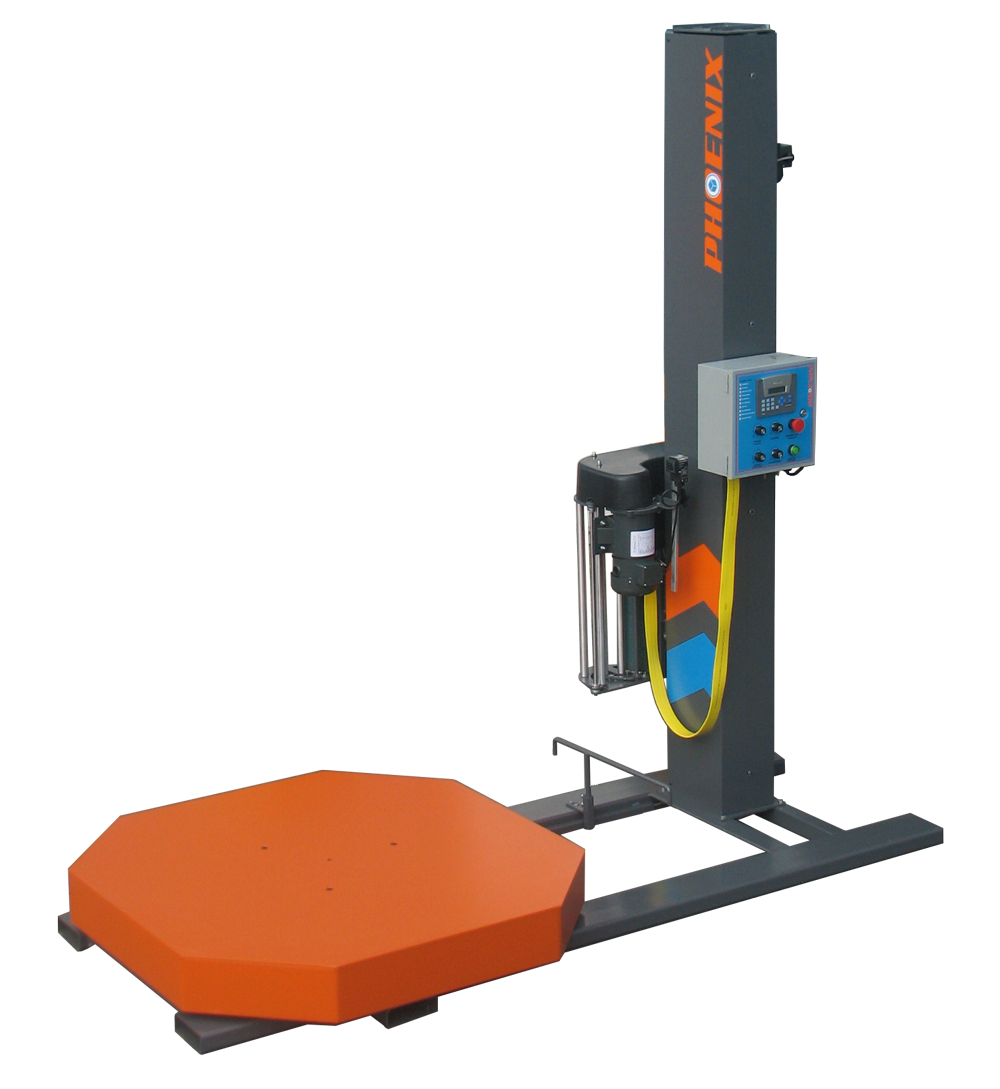 Our entry level high profile stretch wrapper, the PHP-2100 is excellent for the typical warehouse environment.
Designed specifically for use with fork lift trucks the raised turntable makes it easier for the operator to place the load on the table while allowing larger loads to overhang the table with getting jammed on a machine frame like a low profile. Extremely operator friendly, the one touch operator start and simple film roll changing makes this easy to use for all employees. stretch wrapper wraps even the toughest loads with very little stretch film. Fast, reliable and built like a tank the PHP-2100 is safe to use and is covered by a full 5 year full coverage warranty.Semi-Automatic High Profile Machines
Capacity
56 x 56 MAX Pallet Size (80" Load Diagonal) Largest Pallet Wrapper Turntable Capacity in its Class.
Speed
15 RPM Stretch Wrapping Speed. The fastest stretch wrapper in its Class.
Best in Class Wrapping Flexibility c/w Keypad Control provides all features as standard…. Including those not available (or an upcharge) on competitive models.
Complete Wrapping Flexibility Including:
3 Wrapping Cycles: Wrap up, Wrap up/down, Top Cover Pause.
Reinforce Wrap and Cycle pause capability.
Keypad controls of all parameters.
Stretch Film Saving features such as:
Separate 1-9 top and bottom wrap count provides up to 15% Savings. Apply only the stretch film required at the top separately from the bottom compared to competitive models that applies a common amount to top & bottom regardless of need.
Separate up and down carriage speeds eliminates the time and wasted stretch film applied with competitor's common speed control. (Up to 10% Savings).