Shanklin T7XL Tunnel SN#T01198
Shanklin T7XL Tunnel SN#T01198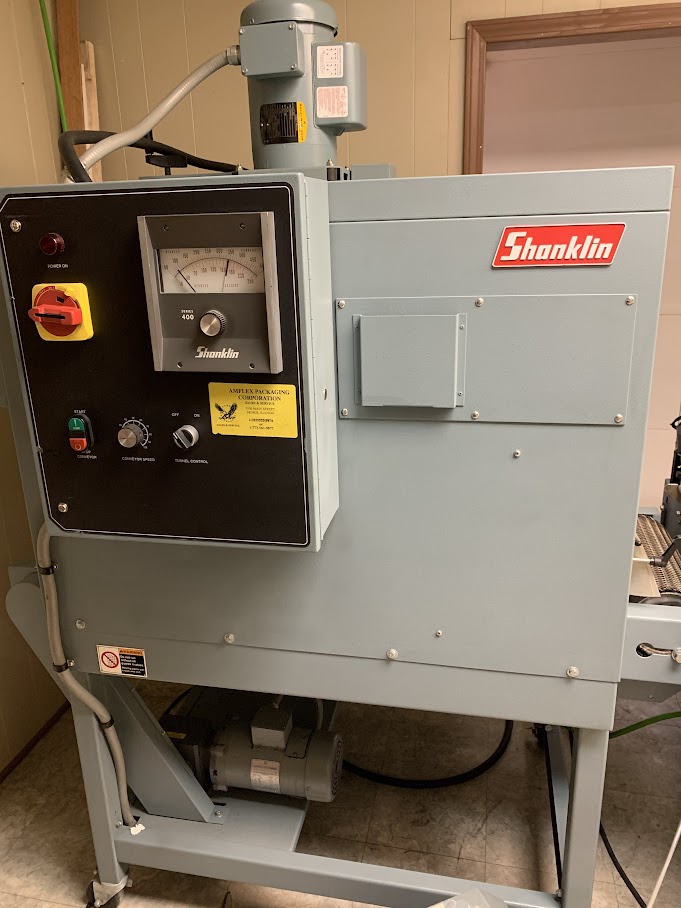 T7XL SN#T01198
Real Beauty!!!!
Tunnel has been completely gone thru, replaced heaters, Conveyor Drive and Idler Drums, had Side Air Dampers. The Tunnel Chamber has been cleaned out. Runs like it was when brand NEW!
230 Volts, 3 Phase,45 AMPS
Chamber is 22" Wide and 4-8" Tall Variable crank
Chamber Length: 42"L
Total Conveyor Length: 58"
Stainless steel mesh conveyor
Fenwall Temp Control
Main Air Damper
Top Bottom Air Adjustment
Front Side Air Dampers